Our Massage Therapy
Massage therapy is extremely beneficial in expediting the goals of your chiropractic treatment.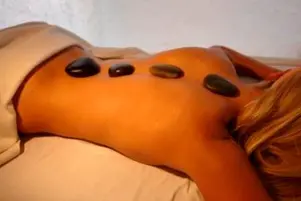 Massage therapy helps to relax the muscles around the spine to allow full benefit of the
chiropractic
adjustment. By relaxing these muscles, pain can be decreased, as well as expedite the time of your recovery.
Because of this benefit, Lexington Family Chiropractic has devoted a large part of their business to massage therapy. As part of our treatment options, we offer this massage therapy in our spa-like facilty. Just because we are a medical facility does not mean that massage needs to be provided in a non-relaxing environment. Table warmers, soft music, and candles are just some of the extras we offer.
We believe in holistic treatment, therefore relaxing the mind is just as beneficial in your treatment as healing the body. Our licensed massage therapists use their expertise to partner in your treatment to make your chiropractic treatment as effective as possible. Come see how effective chiropractic and massage can be.
Check out pictures of our massage rooms by watching the video below...